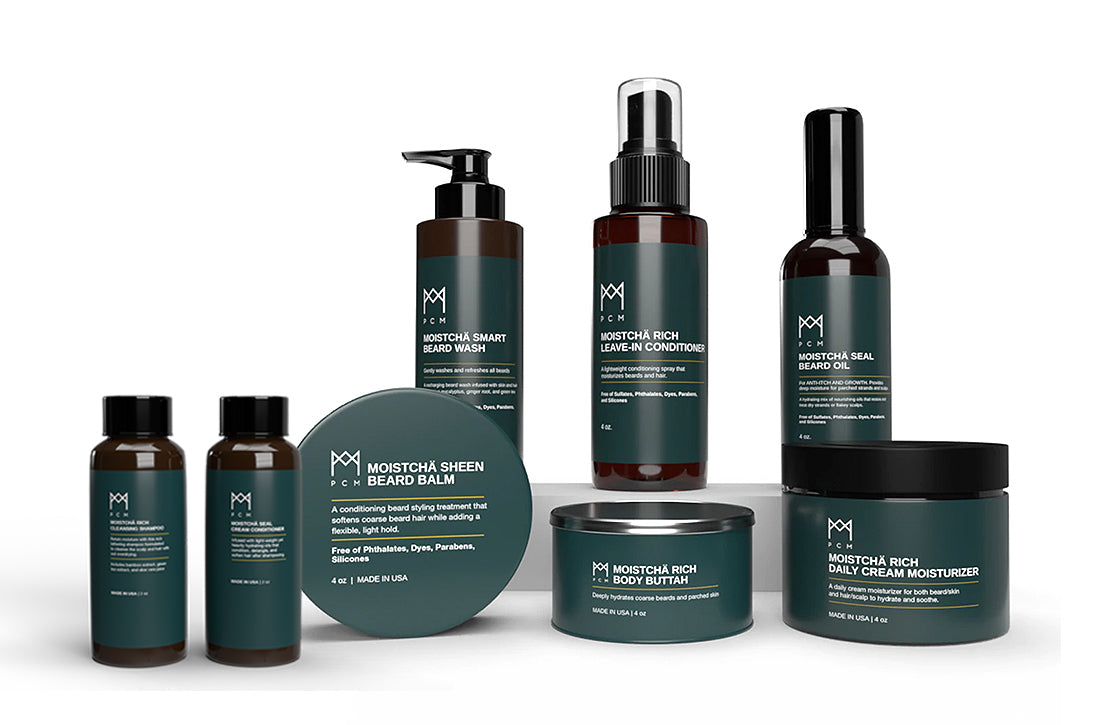 THE Moistchä LINE- FOR MOISTURE
Introducing the newly launched Moistchä Rich Cleansing Shampoo and Moistchä Seal Cream Conditioner!
The best-looking and healthiest hair is hair with moisture, both internal and external. The MOISTCHÄ line contains nourishing ingredients such as broccoli seed oil, ginger root extract, vitamin E, biotin, coconut oil, and jojoba oil to keep curls defined, hydrated, and protected from damage. Keep your curls soft, hydrated, pliable, plus get unmatched definition with these moisture-infusing products.